School Management Software that Increases Student Achievements & Teacher Performances
openSIS is a commercial grade, secure, scalable & intuitive Student Information System from OS4ED
openSIS Based Solutions
openSIS has been customized and extended to fit specific industry verticals. Source code delivery included.
Why Choose openSIS?
openSIS is a commercial grade, secure, scalable & intuitive Student Information System / School Management Software that just works. It is published byOS4ED, a full life cycle software development company headquartered in the USA.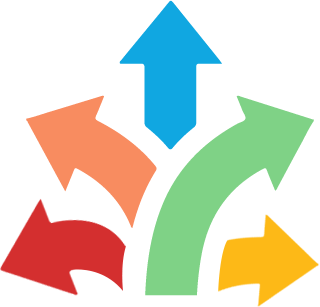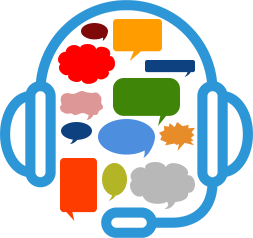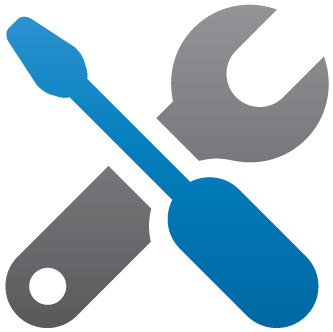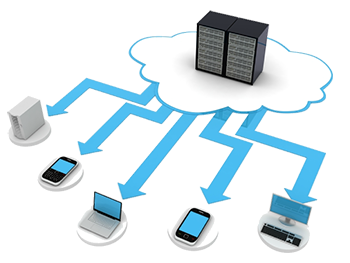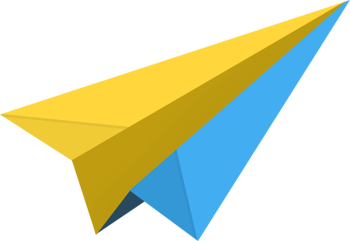 Wide Range of Features
Student Demographics
Unlimited Contact & Family Information
Health Records
Scheduling
Attendance
Report Cards
Transcripts
Discipline
Parent Portal
Student Billing
Gradebook
Email Messaging
State Reporting
Teacher Lesson Plans
Class Portals
Ripples - Twitter Like Micro Blogging
Standards Based Grading
Moodle Integration
Library Management
Online Applicant Processing and Admissions
Read more
openSIS is Available in 49 Languages
Afrikaans (af_ZA)
Albanian (sq_AL)
Arabic (ar)
Belarusian (be)
Bengali (bn)
Bulgarian (bg)
Catalan (ca)
Chinese (zh_CN)
Chinese (zh_TW)
Croatian (hr)
Czech (cs)
Danish (da)
Dutch (nl)
English (en_EN)
Estonian (et)
Finnish (fi)
French (fr)
Galician (gl)
German (de)
Greek (el)
Hebrew (he)
Hindi (hi)
Hungarian (hu)
Icelandic (is)
Indonesian (id)
Irish (ga)
Italian (it)
Japanese (ja)
Korean (ko)
Latvian (lv)
Lithuanian (lt)
Macedonian (mk)
Malay (ms)
Norwegian (nn)
Persian (fa_IR)
Polish (pl)
Portuguese (pt_PT)
Romanian (ro)
Russian (ru)
Serbian (sr)
Slovak (sk)
Slovenian (sl)
Spanish (es)
Swedish (sv)
Thai (th)
Turkish (tr)
Ukrainian (uk)
Vietnamese (vi)
Walloon (wa)
Download
Multilingual Version
Multi Channel Support Options - Guaranteed Peace of Mind
Self Service Support Portal
Ticketing System
Skype Based Live Chat/Call
Telephone Support
Direct Email
After Hours Crisis Line
Affordable support contracts are available to fit any budget. For cloud hosted SaaS customers, our amazing support is included at no charge. For self hosted customers, there are three support packages - Gold, Silver and Bronze.
Contact us with implementation and user details to get accurate pricing.
View Support Portal
Extensive security measures have been taken to prevent known threats like:
Cross Site Scripting
Cross Site Request Forgery
Directory Browsing
Password Auto Complete
SSL Checks
Login Redirects
Buffer Overflow
Remote File Inclusion
Non-Masked Password
Blind SQL Injection
Unix Command Injection
Authentication Bypass
Hosted on Cloud Servers
openSIS production customers are hosted in a state of the art, secured (SAS 70 certified) data center in a private "cloud". A Software as a Service (SaaS) deployment typically means sharing a hosted instance and database with other customers.
With openSIS on the Cloud, you get your own private and secure instance of openSIS - Community Edition or openSIS Professional Edition. Each school gets its own virtual server, operating system, web server, application and database. You have complete flexibility to customize the solutions as well as control over changes and upgrades.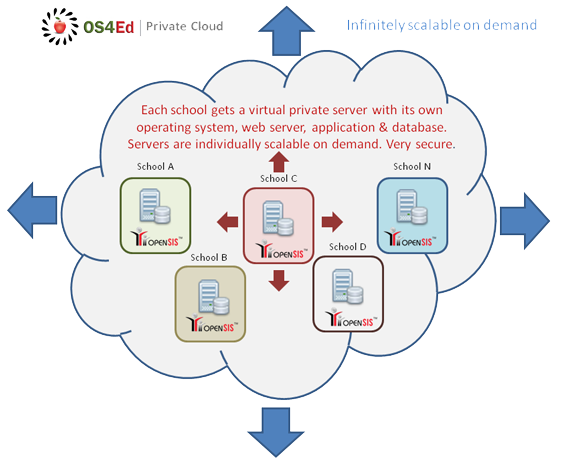 Freedom of Opensource
Freedom From
Proprietary vendor solutions
Expensive customization
Forced upgrades, migrations
Vendor's priorities
Cost of Ownership Reduction
Demonstrated savings in excess of 75%
Removes restrictive licensing agreements
Extends hardware life cycles
Your priorities, not a vendor's bottom line
Open Source, Open Standards
Software has no license fees
Open standards ensure interoperability
Compatible with all operating system
Included source code distributed under GPL
Mature technologies in widespread use
Download openSIS
Overview & Features
The journey began in Summer 2007 when Casey Adams and Bob Ghosh identified a series of pain points faced by individual schools and school districts with regards to student administration software and data analytics. The duo set out on a mission to alleviate the pains by building a commercial grade open source school management software, named openSIS and education analytics services, named openIntel.
openSIS-CE, the community edition has become immensely popular globally over the last eight years. It has been downloaded from different servers for over 200,000 times and is in use in over 16,000 institutions worldwide. Listening to user demands, we released a multi lingual version of the community edition that supports 49 languages.
openSIS-CE, helps millions of parents to stay abreast of their students' education proceedings on a real time basis. The built in messaging services has truly bridged the communication gap between the guardians, teachers and school administration.
We are humbled by the profound impact it has on education and we are motivated by the success to make the core system better and better.
The following are the core features:
Student Demographics
Goals and Progresses
Address & Contact Information
Multiple types of Scheduling
Gradebook
Advanced Reports
Report Cards
Transcripts
Medical Records
Attendance
Parent Portal
User Customizable Preferences
User Permission
Built in messaging
Multi-school support
Multi lingual, supports 49 languages
Student Demographics
openSIS enables the tracking of numerous student demographic attributes in a permanent record and across enrollments. Need something not included in the base installation? Use our custom categories and fields that allow you to easily create numerous custom fields to capture your specific data needs.
---
Enrollment Information
Yearly enrollment records are captured and aggregated in one screen. As a student gets promoted, dropped or transferred from one school to the other within the district, a line item is added providing administrators a comprehensive enrollment history.
The rolling/retention options switch is used to mark whether the student will be promoted, retained or not enrolled in the next school year.
---
Address & Contact Information
Add any number of parents, relatives and legal guardians and capture detailed contact information on each. Added contacts get automatically associated with the student with optional access to the parent portal. Unlimited relationships can be defined and maintained.
---
Medical Records
openSIS provides the ability to capture vaccinations, disease information, nurse visits, allergies, physician contact information and more to be part of the student record. If the default fields are inadequate, easily add new custom fields to meet your specific needs without programming.
---
Comments
A free form text area is provided to write comments about the selected students that can be used to express opinions or as guidance for other teachers or administrators.
---
Goals & Progresses
Student's performance is slumping? Set innumerable defined goals with brief descriptions and track the progress at a regular interval and record the improvements. Easily create a report of the goals and progresses and take it to the parent-teacher meeting for meaningful conversation. This feature can be used for IEP tracking.
---
Files
openSIS allows uploading of unlimited documents to make it part of the student record.
---
Messaging
The internal messaging feature allows students, teachers, parents as well as the administrators to communicate within the openSIS system. It behaves like an email except the discussion thread stays within the application. Messages are real-time and are stored in the database.
---
Scheduling
openSIS provides multiple ways of scheduling students into the system. For walk-in students, a single student is scheduled into multiple available course sections in a few clicks. For group scheduling, multiple students are searched and selected and scheduled into one or more course sections in one shot.
Students and parents can request course registration and administrators can do the same on behalf of the student. Once all the requests are aggregated, an automated scheduling tool can schedule any number of students into the available course sections.You can make multiple schedule runs as you make adjustments and have multiple schedules within a school.
---
Attendance
By period, by day, with comments and all accomplished with a only a few clicks. Customize attendance codes to meet your specific needs. Easily check attendance by using our built-in reports. Student show up late and you need to change their record? Easily done if you have the access rights.
---
Gradebook
The gradebook allows teachers to enter homework assignments, class tests and any other intra-class activity using weighted scales, if desired. Automated tallying of grades & reports, rectifying erroneously entered grades and advanced ad hoc reporting, simplifies the final grading system with great efficacy.
---
Reports/Report Designer
Report Designer lets you design customized advanced reports for students using simple check boxes and are output to HTML format for easy viewing and printing. openSIS uses MySQL, a relational database that is widely used, plus it is open to use any industry standard reporting tool to create custom reports.
---
Report Cards
Easily input final grades, create student report cards and calculate GPA's and class rankings. Change a final grade that will affect GPA or class ranking? Simply recalculate GPA's using the built in function in openSIS. Print one report card, all report cards or anywhere in between with the flexibility of openSIS
---
Transcripts
Transcripts are an important report that high school and college students require. openSIS creates easy to read transcripts detailing the grades, GP points, credit hours attempted, credit hours earned, term and cumulative GPA. Report is output in HTML format so that it can be saved in different formats and printed on plain paper or pre-printed stock with institution logo.
---
Parent Portal
Are you paying for SASI Parent Connect? EdLine? Why? openSIS includes a parent portal that allows parents to see their child's demographics, grades, attendance, discipline and more, using the same intuitive web interface; it is part of the base solution, and is free.
---
User Customizable Preferences
Don't like the color? Want to get rid of some fields that you don't use? Easily customize your preferences to suit your needs and likes. It is all easily done with a few simple mouse clicks.
---
User Permission
Control access level for each user profile with selection option in a simple checklist format. It provides easy and granular authorization for users within the system.
---
End-of-the-Year Processing (Rollover)
End-of-the-year-processing can be tedious and scary that often require manual intervention. openSIS provides an easy and convenient way to prepare your school for operation in the next school year. In one click and in a few minutes your system will be rolled over, automatically, saving you time and headache.
openSIS + Moodle
openSIS is bi-directionally integrated with Moodle LMS in the code level using REST-API specifications. It supports Moodle versions 1.9 thru 3.0.x

The two applications are integrated in the following areas:
Users » When a new student, teacher or staff is created in openSIS , they are automatically created in Moodle. For existing users, there is a check box option and when it is checked, the user gets created in Moodle.
Course Manager » openSIS courses are divided into three levels. Subject, Course and Course Period. We have provided the ability to synchronize each level into Moodle as it is created.
Student Schedule » In openSIS, when students are scheduled in a class period that also exist in Moodle, all students are automatically synchronized in Moodle with proper authentication. Students get access to that class and all its contents. The teacher who is teaching the class gets to see all those students enrolled in the Moodle course. The system even creates the calendar weeks in Moodle based on the begin and end dates of the marking period (in openSIS) in which the course period is offered.
Teacher Grade Book » When a Course period is created in openSIS with the option to create in Moodle, a default Assignment category called Moodle is created within the openSIS Grade book This category synchronizes Teacher activities from Moodle in the form of Assignments, Lessons and Quizzes. All grades given in Moodle gets automatically pulled into openSIS.
In openSIS, a Teacher can look at progress report that will show grades from openSIS and Moodle. When the final grades are created for report cards, there is an option to import grade book grades. When you do so, your Moodle grades get factored in. Therefore, if you are using Moodle for graded assignments, you can combine the grades in openSIS and Moodle to give the student a combined grade.
Alternately, if a Teacher wants to exclude the grades from Moodle, he/she can put an asterisk (*) in the assignment to exclude it from the calculation.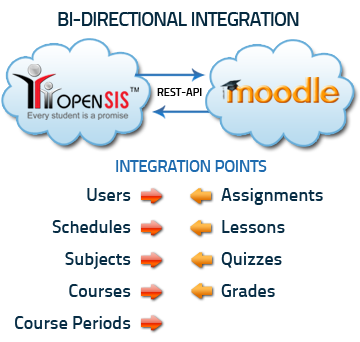 ---
Purchase Options
Option 1 : On premises installation. Purchase openSIS and the Moodle integrator
For those of you who are running Moodle on-site and would like to run openSIS on-premises also. We can either install the integration pack for you or can guide you to do this yourself. It's your choice.
Option 2 : Affordable hosted solutions in the "cloud" for every budget
No hassle option in the cloud. Always the latest code. We take care of all maintenance. All you need is a web browser. Peace of mind, delivered.